Teleporter V4 Video Headset with Head Tracking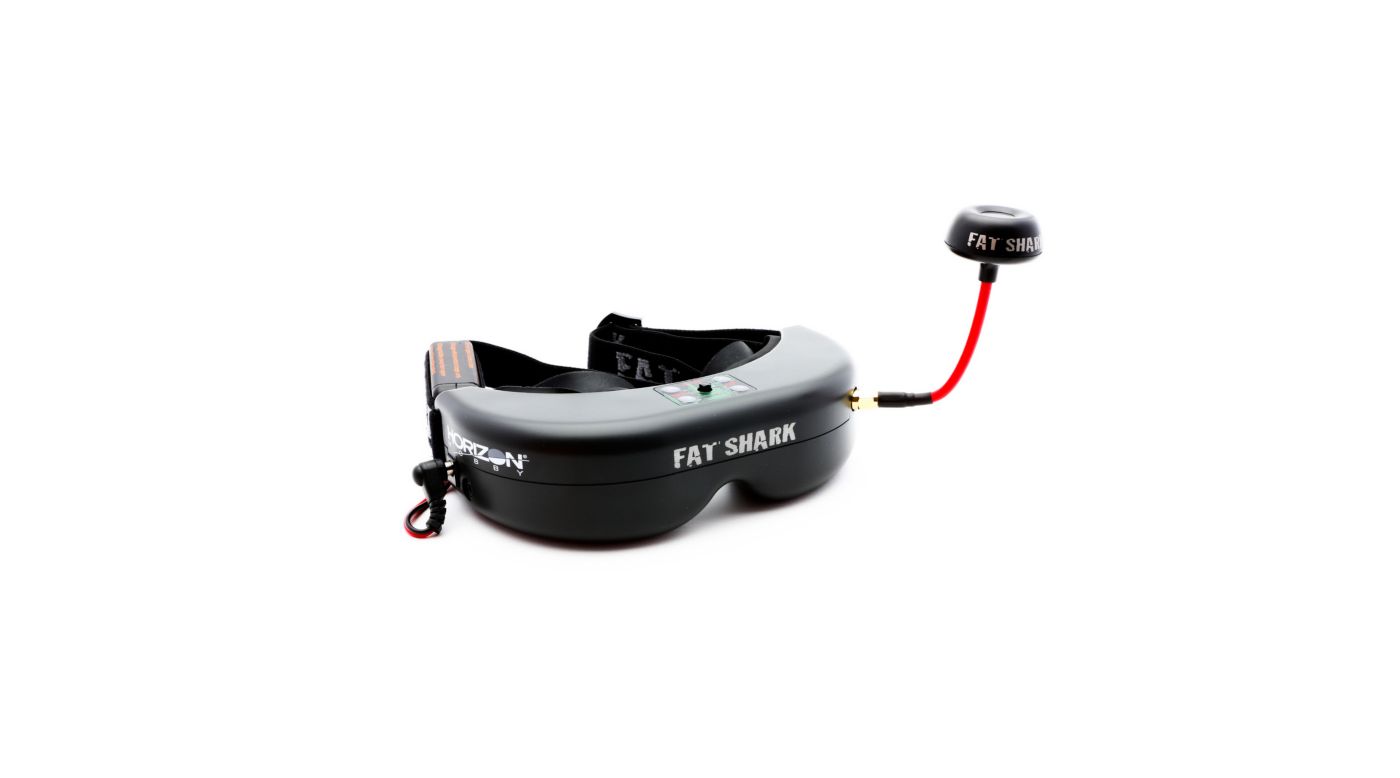 Key Features

QVGA 320 x 240 LCD displays
5.8GHz wireless receiver
Spironet RHCP antenna
Digital head tracking for Spektrum FPV cameras
Trainer link head tracking for gimbal controlled cameras
760mAh 7.4V LiPo battery with charger
Lens cloth
Overview

Developed exclusively for Horizon Hobby by Fat Shark, the Teleporter V4 headset is easily one of the best values in FPV fun. It's compatible with all Spektrum and Fat Shark 5.8GHz FPV cameras.
Digital Head Tracking
One of the coolest features of the Teleporter V4 headset is digital head tracking. Digital head tracking lets you look around the environment your model is flying through without the extra weight and complexity of a mechanical camera gimbal. Special sensors and software in the headset allow you to pan and tilt your field of view using the fixed-position VA1100 camera. It's just one more way this Spektrum FPV system lets you have more fun with fewer hassles.
This headset accepts a diopter insert to accommodate those who wear glasses. The Headset Diopter Insert Kit includes one pair each of Diopter inserts rated -2, -4, and -6 dpt.
---
FPV Vapor RTF with Headset



Key Features

Completely built, flight ready airframe
Spektrum™ VS1100 ultra micro FPV system
Fat Shark Teleporter V4 headset with digital head tracking
Full-color QVGA 320 x 240 LCD headset displays
SpiroNET circular polarized antenna system
150mAh 1S 3.7V Li-Po battery and USB 1S Li-Po charger
760mAh 2S 7.4V Li-Po headset battery and AC charger
Ultra-lightweight, film-covered carbon fiber airframe with modular construction
Spektrum 3-channel DSMX® receiver/ESC/Servo unit
Fully proportional throttle, elevator and rudder control
4-channel 2.4GHz DSMX transmitter
No FCC license required
---
200 QX BNF with SAFE® Technology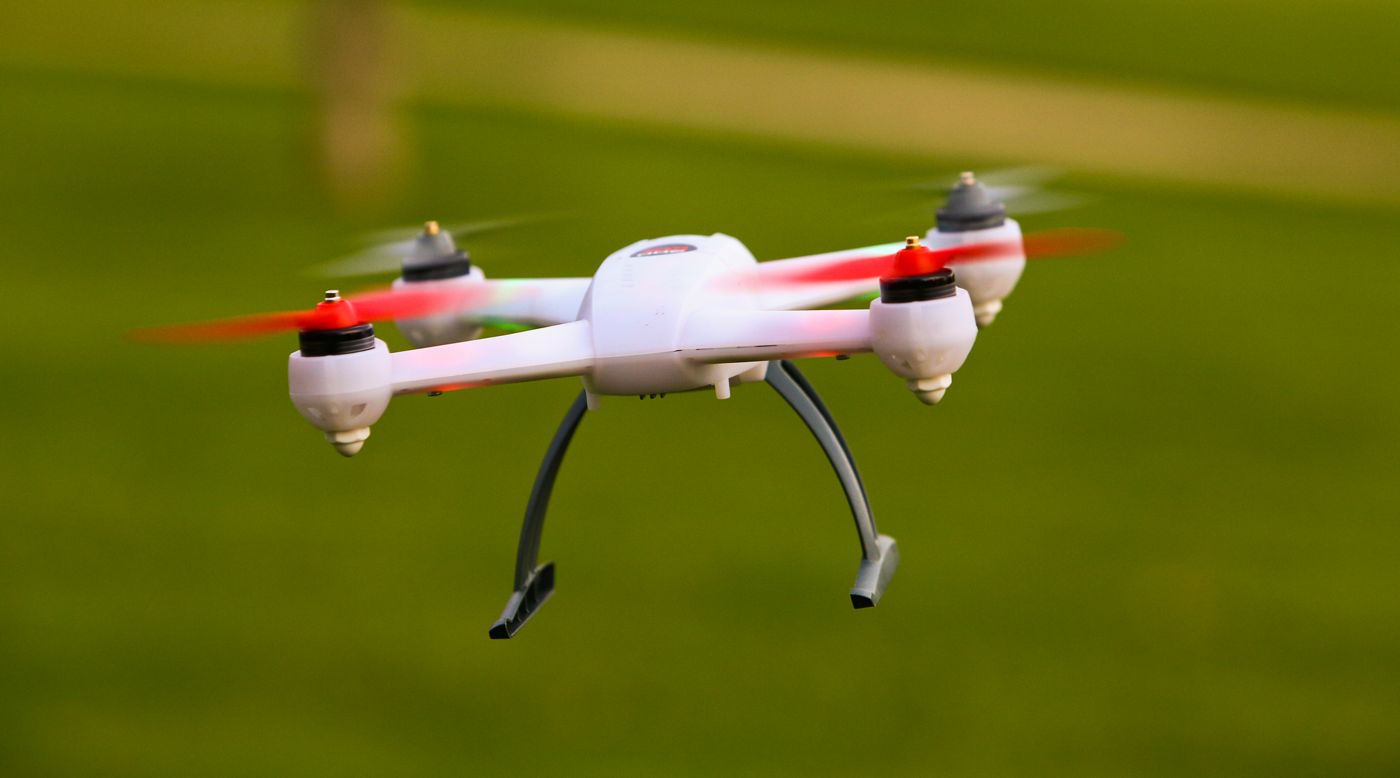 Battery: 800mAH
Completion Level: Bind-N-Fly Is
Assembly Required: No
Main Blade Material: Plastic Main Rotor Diameter: 4.45 in (113mm)
Rotor Type: Quad-Copter Size/Scale: 200
---
Pico QX™ RTF with SAFE® Technology



Key Features

Engineered with SAFE™ technology
Compact 8 gram micro quadcopter with internal battery and LED lights
Includes 2.4GHz transmitter with internal battery
Execute single- or double flips with the push of a button
USB charge cables work with any available USB port
Includes four replacement propellers
Includes everything you need to fly
---
350 QX2 AP Combo RTF with SAFE® Technology

Key Features

Included 2-Axis Brushless Gimbal
Included C-Go 1 Camera 1080P/30
5.8GHz Wi-Fi Video Downlink to Supported Devices
Large 3S 3000mAh Flight Battery
Improved Receiver with External Antenna
Improved GPS
Visual Compass Error Detection
Compatible with All Spektrum Radios
Overview

Following our passion for innovating convenient ways to fly, we have taken the Blade 350 QX to the next level. Introducing the 350 QX AP Combo RTF, a fully integrated aerial photography solution. We've listened to the customer and built that feedback into the next generation of the 350 QX.
This model includes a plethora of new features including:
• 2-axis brushless gimbal with optional pitch control
• 1080/30 camera with 720/30 video downlink to mobile devices
• 3S 3000 mAh flight battery for extended shoots
• New DX4 Transmitter
---
180 QX BNF without camera

Key Features

Exclusive SAFE™ technology
Small enough to fly indoors and powerful enough to fly outdoors
Flight battery and charger included
Durable lightweight airframe
Potent 8.5mm brushed motors with protective drive gear guards
Agile enough to perform loops, rolls, tumbles and more
Sleek, low profile body
Includes one full set of replacement blades
---